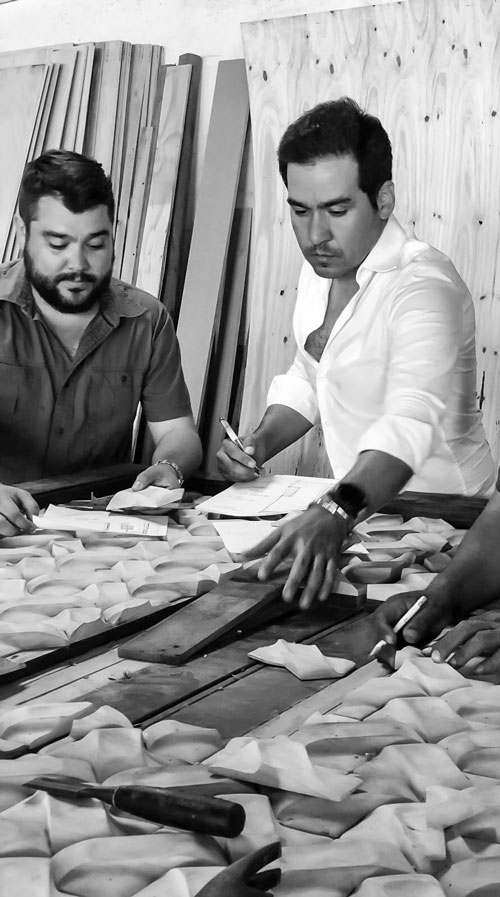 Nicolas Cardenas
Creative Director and Founder
Ricardo Cardenas
Creative Director and Founder
Nine O. Nine Home was founded in 2007 by two brothers from Laredo, Texas. Ricardo Cardenas a renowned artist and painter, and Nicolas Cardenas an architect put their creative minds together to build a complete home and furniture brand. Nine O. Nine Home specializes in one of a kind woodworking and second life pieces.
At Nine O. Nine Home we aspire to operate with high levels of ethics in all our projects. We always strive to understand and meet the needs of our customers and partners.
We also aim is to manage well our responsibility and create a safe and fair workplace for everyone involved.
At Nine O. Nine Home we strive to be a socially responsible company by minimizing our environmental footprint, and improving the communities in which we work and live in. We take pride in respecting mother nature by using reclaimed wood and fallen trees to make our one of a kind pieces.